Skip to content

My Location
Bring Keycafe to your neighborhood
How it works
Step 1
We propose nearby locations for your pre-approval.
Step 2
Fund your account with $495 in account credit.
Step 3
One of your approved locations will launch! If we don't succeed, you get a full refund.
Frequently asked questions
How do I get my payment back as account credit?
The full amount of your $495 my location payment will be immediately returned to you as account credit. If we do not succeed in launching one of your approved locations, any unused portion of the credit will be reimbursed. If you are a customer who spends more than $1,000 annually on Keycafe, your credit will be provided to you in 4 quarterly instalments. Any unused credits expire 2 years after the location's launch.
How do you pick the best location?
We review all locations in the area and select the best candidates in terms of hours and nearness for your consideration. We must have at least 3 pre-approved options to attempt to fulfill your My Location order. The more locations you pre-approve, the higher the probability of success!
What if the location closes?
It is rare for locations to close or stop offering Keycafe. If it does happen in the first year after launch and we are unable to find a substitute within 60 days, you will be given a full refund.
How long does the process take?
Typically it takes about 45 days to setup your location. If we haven't launched a location within 90 days, you will be given a full refund.
What if the location is in a new country or city?
No problem! We can launch locations in a new country or city, but we may charge a premium given the additional cost of launching and supporting the location.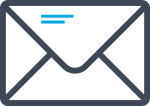 Submit your request above with any questions you have and we'll get in touch.