Mastering key control is a vital part of any organization's protocol, as it does everything from key tracking to protection of assets, information, and personnel, resulting in cost savings from improved automation and efficiency. When your organization has a strong key control policy, processes become more seamless and streamlined, accountability increases, and risks are minimized. If you want to establish a robust key control policy for your organization starting from the planning phase to after its successful implementation, read on.
Overview of Workplace Key Control
In essence, workplace key control refers to the process of managing, tracking, and controlling access to keys within an organization. While there are several different key control methods available, a proper one maintains keys in a central, accessible location, and enables you to assign permissions so only authorized users can pick up the keys.
Modern, reliable solutions include a cloud-based software application that controls access to keys. As a result, you have real-time access history for each key and user regardless of the number of locations and properties, making it easy to track and monitor usage. This can be especially useful in cases where a key is lost or stolen, as it can quickly be determined who was responsible for it at the time it went missing.
For full control, managers have the ability to remotely set access parameters, such as access cards, unique PIN codes, timeframes, and more, ensuring only designated individuals have access to keys and critical assets are always available to meet company operations. Based on the organization's needs, key management systems can also be integrated with the company's IT infrastructure and workflows.
Think about it – you can prevent unauthorized access to sensitive areas, but also improve efficiency and productivity.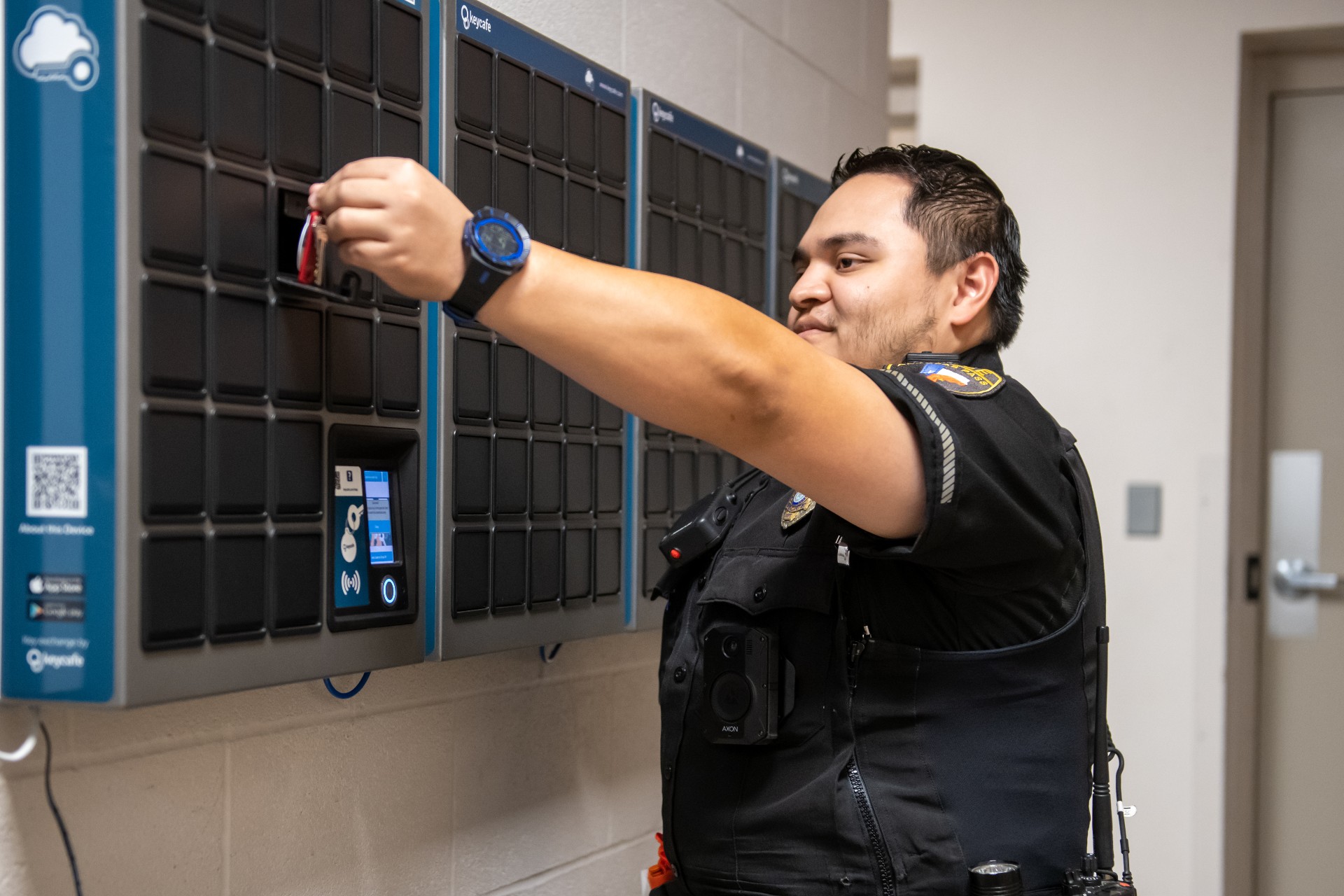 What are the Benefits of Key Control?
Ultimately, key control is designed to bring value to your business. Its implementation goes beyond simply incorporating new procedures into your work process. Instead, it streamlines your operations by saving you both time and money, which are invaluable commodities for any business, through a number of means:
Preventing Unauthorized Access
Key control in the workplace offers numerous benefits, one of which is preventing sensitive areas and assets from unauthorized access. By carefully monitoring the distribution of keys, key control ensures that your employees only have access to the designated areas and equipment you have assigned to them. Furthermore, incorporating a key management system that limits access to keys during specified business hours (or other custom hours set by you) provides an additional layer of control for your facility.
Improving Efficiency
With key control in place, your employees won't have to waste time searching for keys or tracking down their whereabouts. Thus, the question "who has that key" becomes obsolete. This becomes even more efficient with the use of an electronic key management system, where all keys are centralized in one location and can be monitored remotely through software. Employees can quickly determine the location of a specific key or the last person who used it, resulting in saved time and increased productivity.
Lower Risk of Lost Keys
Key control's tracking and monitoring capabilities not only lead to time savings, but also improve key accountability among your employees. This results in fewer lost, misplaced, or stolen keys, reducing the need for re-keying. This is a cost-effective solution, as it eliminates the expenses associated with re-keying (which can be costly particularly for modern vehicle keys), as well as the cost of replacing locks in the event of a lost or stolen key.
Accurate Reporting
Key control does exactly what its name promises - it gives you a level of control and overview over the operations in your facility. Most key management systems come with detailed logs of key exchanges and accesses, so that you are always informed and aware of how keys are used, from the comfort of your own office or even on the go.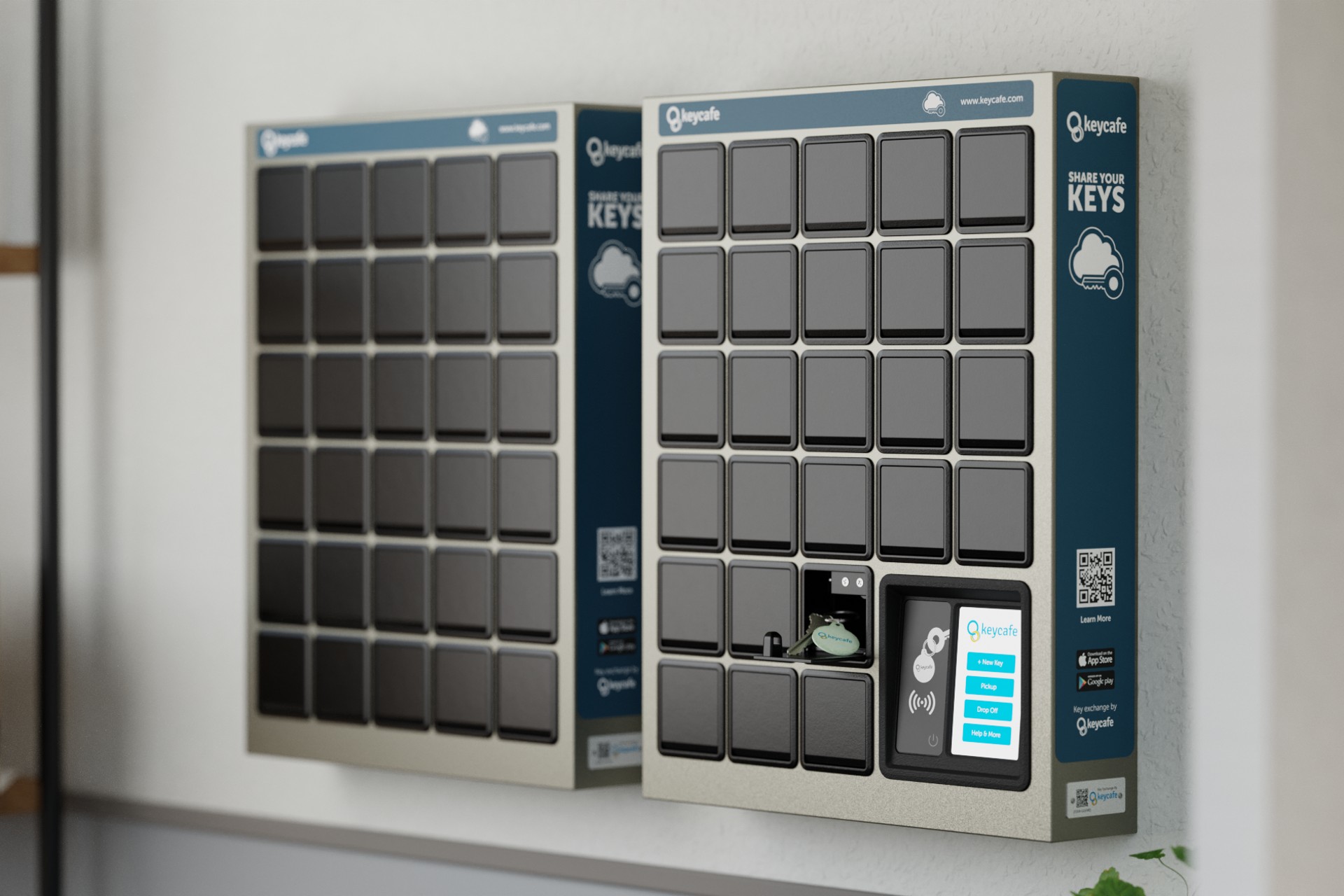 The Latest Technologies for Key Control in 2023
The days of relying on a basic pegboard or cabinet for key management are long gone. As technology has advanced and businesses have become more complex, modern key control systems have emerged to meet the demands of a fast-paced, modern environment.
One such solution is cloud-based key management systems, which offer remote access and control of keys from anywhere in the world. This system provides different levels of access to different types of users, including internal staff, external staff, and end users. A key management system can be customized to fit the specific needs of each user group, making it an ideal solution for businesses of all sizes.
In addition to being cloud-based, many key management systems now offer mobile solutions as well. This allows users to access the system and manage keys through their smartphones or other mobile devices. This makes it even easier for businesses to keep track of keys and manage access, whether you are on the go or at the office.
Furthermore, key management systems with real-time tracking capabilities allow businesses to pull up a key's status at a moment's notice. This means that businesses can see who has access to specific keys, and when they were used. This information can be useful in the event of a security breach or to monitor key usage patterns and trends.
To summarize, the introduction of sophisticated key control solutions has revolutionized key management and access control in the business world. These solutions, with their capability for remote management and monitoring, real-time tracking, and scalability, offer businesses a comprehensive and smooth approach to managing their keys.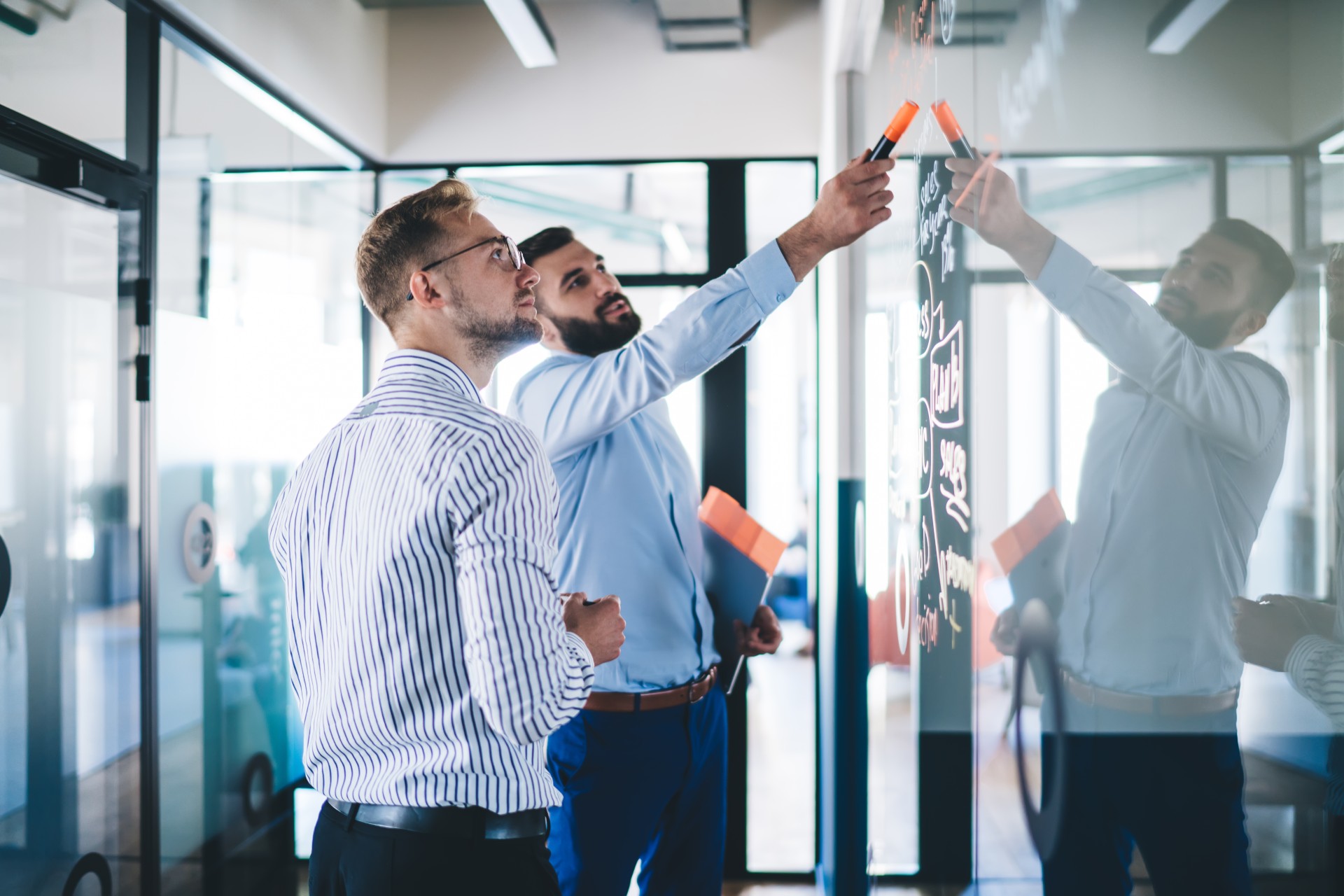 How to Choose the Right System
Finding the ideal key management system for your business begins with evaluating your key control requirements. These requirements often stem from addressing a problem within your business. To get started, ask yourself what issue you're trying to resolve through key management, such as the frequent loss of keys, the waste of valuable time searching for them, or accommodating various types of users.
Once you have determined your key control needs, you can then select the appropriate key control options that best fit your facility and budget. When choosing the right key management system, here are the main options to consider:
What type of keys do you need to store?
For example, do you use keycards? Car fobs? Large keyrings with multiple keys? Make sure the system you choose is suited to store what you need while still looking neat and tidy.
How many keys will you store?
As your business expands, it's essential that your key management system grows with it. Choose a solution that can accommodate increasing capacity and can adapt to the growth of your business.
How do you access keys?
You want your system to offer multiple access options, whether it's through a user badge, fob, PIN, or even a mobile app, giving you peace of mind and failsafes in case one of the systems fails (misplaced fob or forgotten PIN).
Are your key management needs for internal staff use only or is it customer-facing (or both)?
Choose a system that is easy to understand and that provides access options both for regular use (like your staff) and for single-time use (like hotel guests, external contractors, etc).
How is the system controlled?
Does it require manual input at the point of use, requiring staff to visit the locker's location physically, or can it be managed online from anywhere using cloud technology?
Customer support
Fast access to keys is crucial for smooth day-to-day operations. Should anything go wrong, you need to be able to have immediate support. A key management system that offers fast 24/7 support can save the day.
Cost concerns
Some key management systems come with a single large upfront cost but with no extra services, while others have smaller startup costs and ongoing subscription fees that offer a proper customer onboarding, fast customer support in case something goes wrong, and extra services to make your life easier.
Is curb appeal an issue?
If you are installing the key management system outside or for customer use, does the look of the box align with your brand? Can its appearance be customized or branded?
Integration options
Can the key management system integrate with your existing software stack to automate workflows?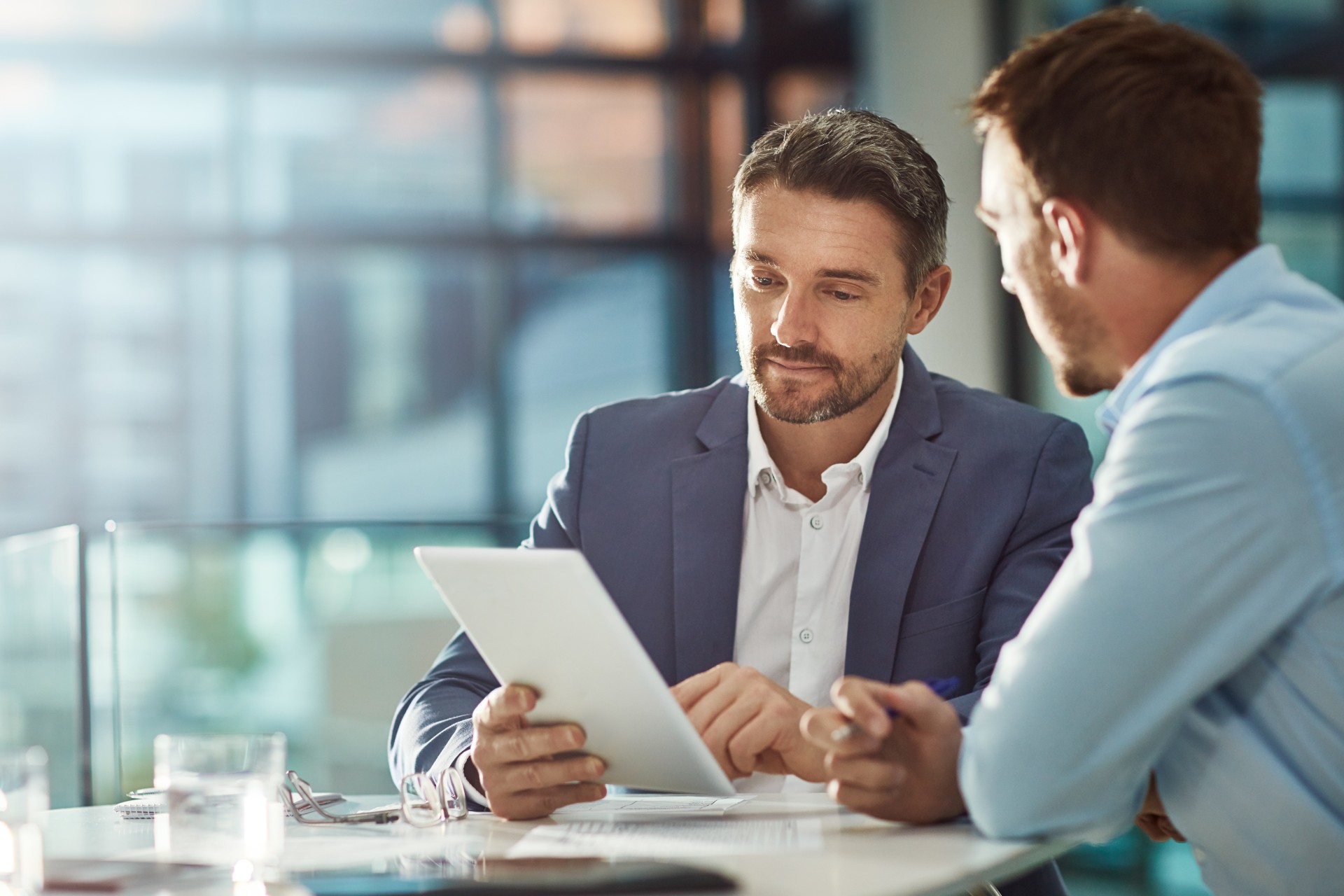 Setting Clear Policies and Procedures
Implementing key control in your business does not end right after the purchase of the system. Setting clear policies and procedures is an important step in ensuring the seamless integration of the system into your day-to-day operations and workflow. Here's how to make sure your key management system becomes an integrated part of your business:
Proper onboarding
The importance of onboarding is often underestimated. In reality it's one of the most important steps that will ensure the success of your investment in a key management system. There are several companies that offer free onboarding sessions to help you and your staff set up the system, walk you through the functionalities and make sure you use key control in the most optimal way for your business.
Train employees
A properly set up system can only help so much if your staff don't know how to use it properly. Take your time to train employees on how to use the system, either yourself, or in conjunction with the key management system company.
Establish clear guidelines
Once you and your staff have a clear understanding of the system, you can establish key control procedures that will help to save you time and money. This may include procedures for issuing and returning keys, what should be done if a key is lost or stolen, procedures for re-keying or re-issuing keys as necessary, and procedures on how to deal with emergency situations.
Integrate with other security systems
Your key management system doesn't need to be a standalone solution. It can be integrated in a network of other security systems such as access control, CCTV, and alarm, offering your business a more comprehensive security solution. This will allow for the creation of a seamless network that can be easily managed and monitored remotely.
Audit the system
After all the procedures are set and your system is ready to use, it's time to audit it yourself by testing all the features and going through all the scenarios documented in your procedures. This will help you identify any potential weaknesses in your key control system and address them before they can be exploited. If there is a loophole somewhere, you want to be the first to identify it.
Periodically review and update policies
Regularly reviewing and updating key control policies will help to ensure that they remain effective and responsive to changes in your business. This may include re-evaluating functionalities, revising procedures as needed, and re-training employees as necessary.
In summary, implementing key control policies is a multi-step process. By following these steps, you can ensure that your key control policies are effective and comprehensive, and that they help to keep your facility organized and running smoothly.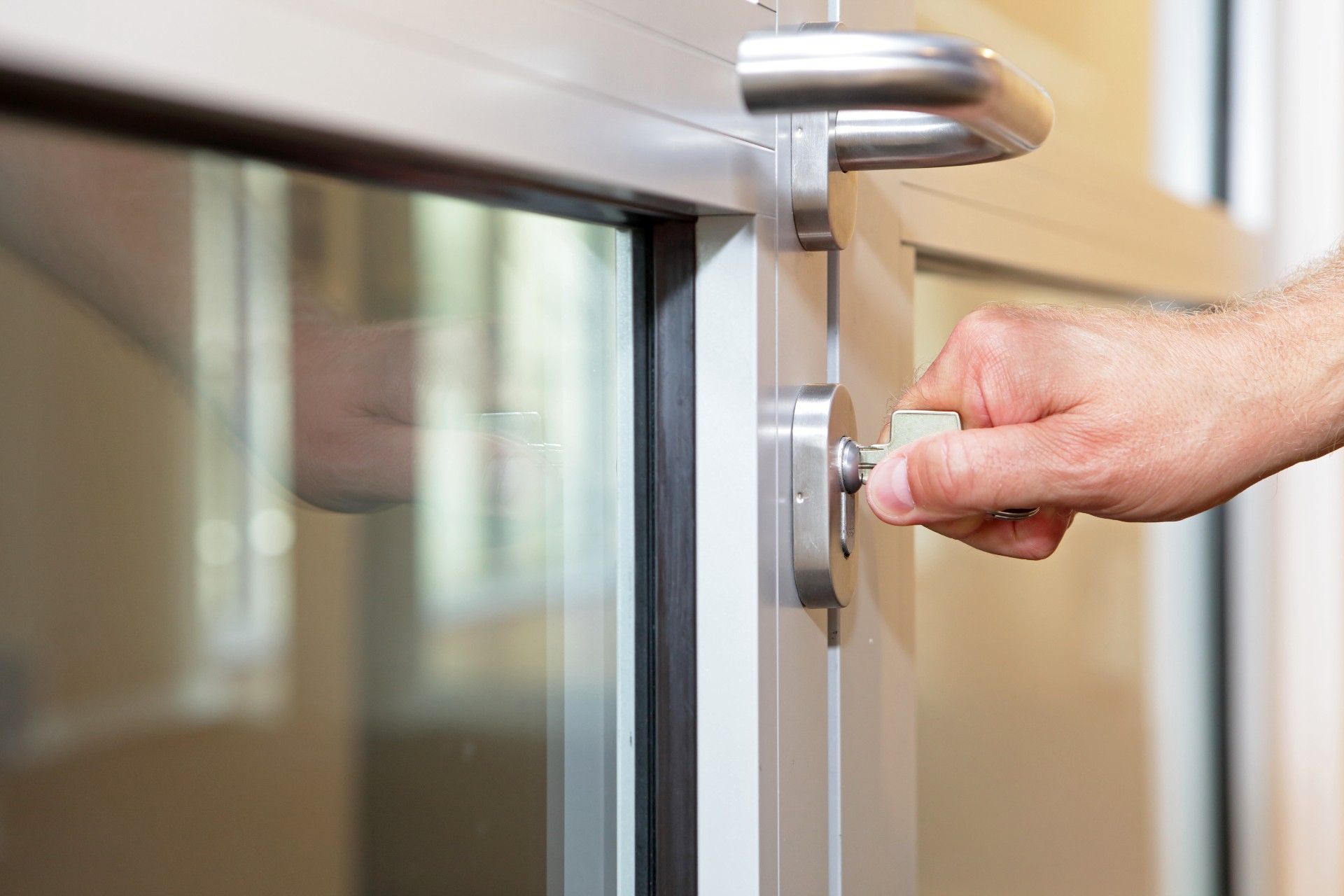 Final Thoughts on Workplace Key Control
Proper key control can streamline your operations and save you money, while also enhancing your organization's efficiency and overall performance. With the information in this article, you will be able to plan, coordinate, and implement a highly effective key control plan that fits your business's specific needs and goals.
If you want us to guide you through the process, book a meeting with our experienced team and get insights into how a key management system can align with your business goals. Our specialists will guide you through the product and customize a solution that perfectly fits your unique requirements. Partnering with us guarantees a streamlined key management system that optimizes your operations.