Pricing
Choose the plan that fits your needs
Pay as You Go
Great plan for seasonal use
$0.00
+ $6.95 Per Pickup

+ $0.50 Per Day Storage
Unlimited Dropoffs
Real-time Updates
24/7 Support
Most Popular
Basic Key
Best plan for occasional use or backup
$7.95
Monthly per Key
(billed annually)
+ $2.95 Per Pickup

Free Storage
Unlimited Dropoffs
Real-time Updates
24/7 Support
Unlimited Key
Ideal plan for everyday use
$19.95
Monthly per Key
(billed annually)
Free Pickups
Free Storage
Unlimited Dropoffs
Real-time Updates
24/7 Support
Start sharing your first key in minutes, no credit card required.
Decide what plan works for you after your 2 free pickups.
Join over 100,000 homeowners and guests that use Keycafe!

Airbnb Host Assist Partner
Set it and forget it! Next time you click accept on your Airbnb booking, you can relax
because giving your guest access is one click away.
Features

Unlimited Storage Time
Leave your keys in a Keycafe SmartBox for as long as you want on our annual plans.

Scheduled or Ongoing Access
One-time guests receive a unique access code for the time you set. For regular pickups, such as your cleaner, you can give them ongoing access secured with a PIN like your bank card.

Real time Updates
Receive a text and email when your keys are dropped off or picked up. Know when your cleaner is finished and when your guest arrives!

24/7 Support
We are here for you.
Anytime.
Questions about pricing
How are multiple keys billed on an account?
You can manage as many keys as you would like with Keycafe. Pricing is on a per key basis and each key in your account will be billed on your current plan.
Do you have a free trial?
Yes, your free trial includes 2 free pickups at no charge. You don't need a credit card to get started. Simply sign up for an account here, and start sharing your first key in minutes.
Why do you offer annual memberships?
Membership has its privileges. We operate a network of Keycafe SmartBoxes and 24/7 customer service so that we can be there for you when you need us! We've also found customers on an annual plan discover uses for Keycafe year round.
Can I cancel at any time?
Yes, you may cancel your membership at any time. If you cancel your membership, it terminates immediately without refund.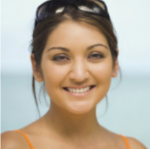 "There's nothing more convenient for guests than picking up keys at their own convenience. With no need to coordinate times, our guests feel comfortable and confident when they pick up their keys on their own."