SmartBox White-Labeling
Customization
Take your Keycafe key management system to the next level with our customization options, available for all enterprise users.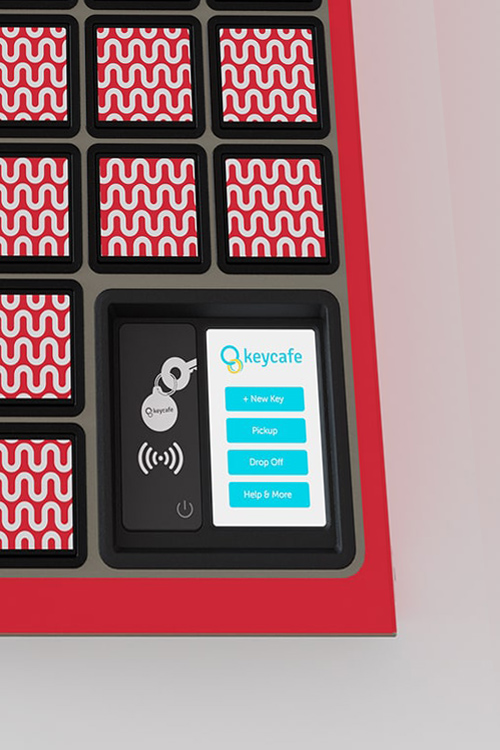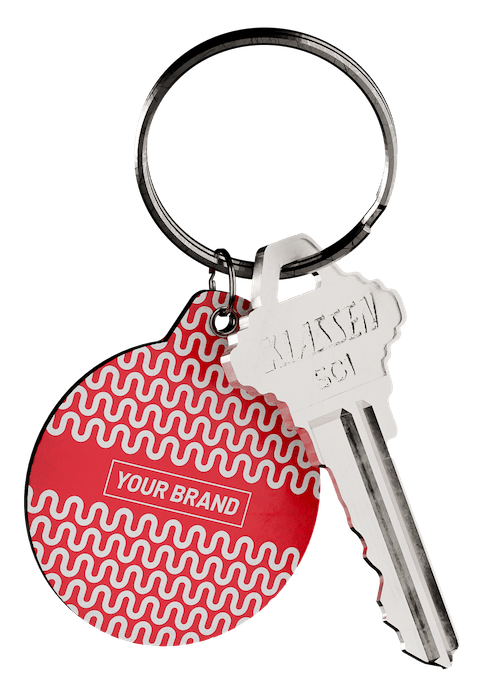 Seamlessly integrate the Keycafe system with your brand
Elevate your customer experience
Gain exposure and reach new customers
Branded SmartBox Wrap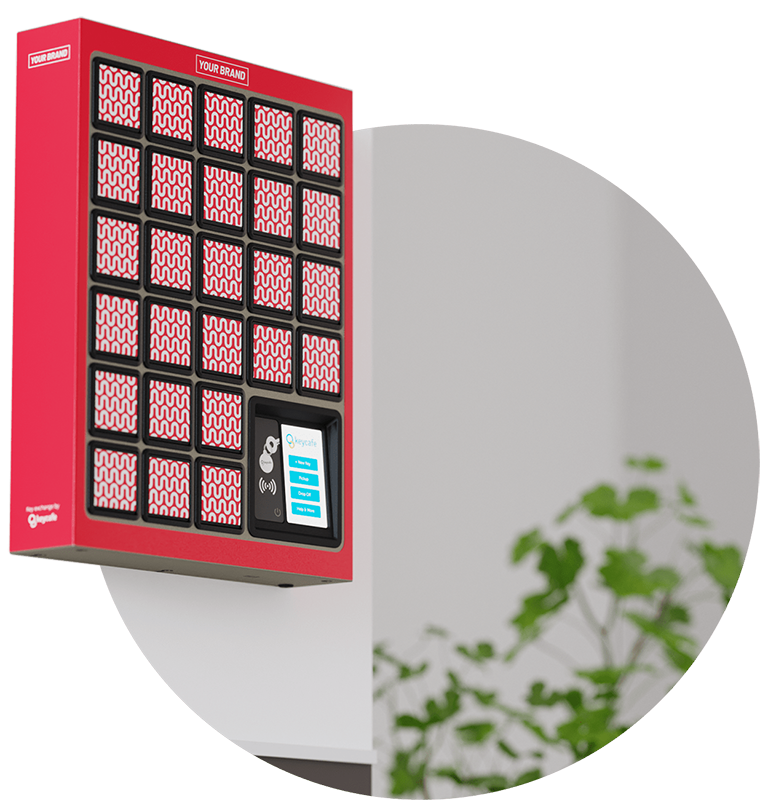 Rebrand your Keycafe SmartBox by applying a custom wrap with your company's logo and graphic. Engineered from durable weather-ready vinyl, the wrap will feature your brand beautifully. A free design consultation is included to ensure your SmartBox reflects your brand.
*The SmartBox owner installs their own wrap. For larger orders of 8+ Base Stations, Keycafe is able to wrap the SmartBoxes in the factory prior to shipping.
Branded Keycafe Fobs
Branded NFC key fobs and sticker fobs can add deeper brand contact and loyalty as your customers interact with your brand at every stage of their journey. Add your logo, graphic, or contact information to increase your brand exposure and maintain consistent communication.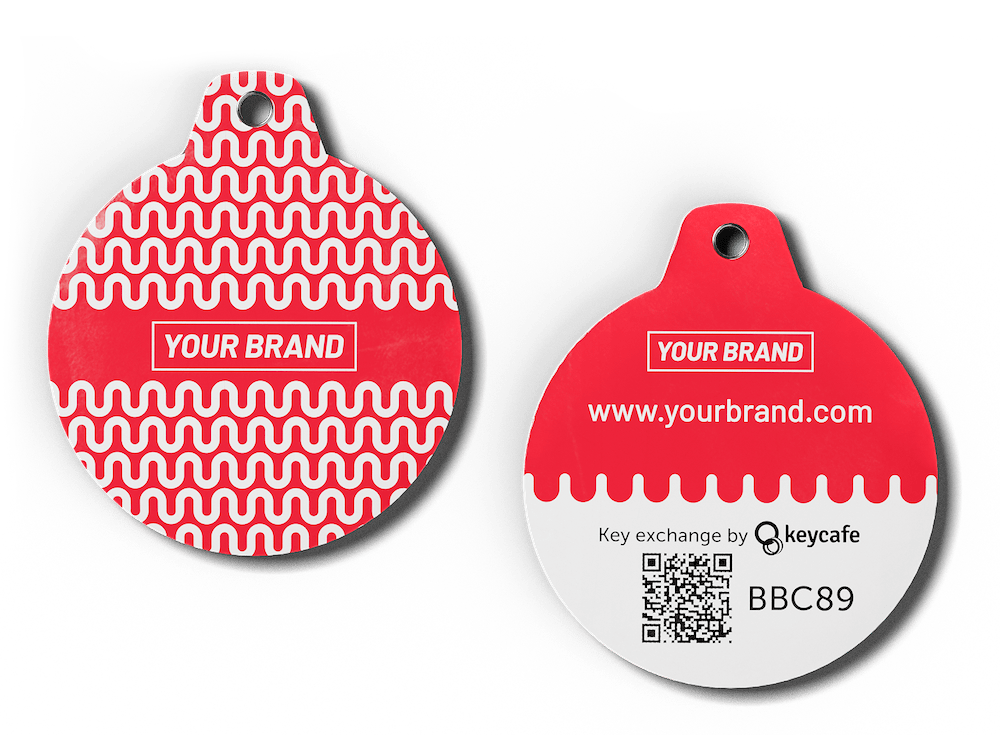 Our Customers Love Keycafe
Property Management
"I looked into several vendors, but Keycafe was the obvious and best choice among the rest. It's been incredible, and I can't wait to have more installed for our agents to use."
Security - Vehicle Fleet
"Outstanding solution to key tracking and employee accountability."
Customize your solution now
Configure and purchase your smart key deployment in minutes. Our 24/7 support team will work with you to set up your solution and ensure it's a success. If Keycafe is not the right fit for your business, you may return it for a full refund for up to 45 days!