Real Estate
Boost Your Key Management: Simplified Solutions for Real Estate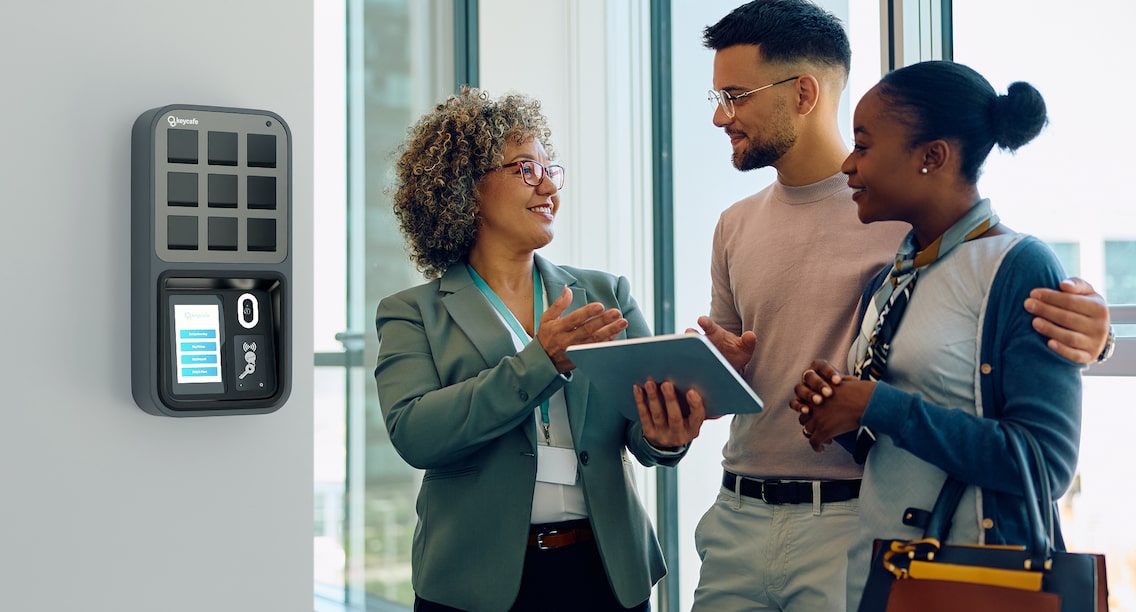 Optimize Your Real Estate Operations 
Dive into the future of real estate operations with Keycafe's groundbreaking key management system. Our innovative technology transforms how realtors manage keys, establishing an unmatched key control and security benchmark. Misplaced keys can be costly, but with Keycafe's electronic system, every key is tracked in real-time, on a 24/7 basis, mitigating losses and enhancing efficiency. In an industry where security and swift access are paramount, Keycafe is the ideal solution, seamlessly blending technology and convenience.
Trusted by Industry Leaders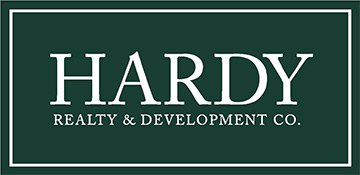 Secure Access,
Guaranteed
With meticulous access controls, only predetermined and vetted individuals can access properties, amplifying security measures and client confidence.
24/7 Key
Tracking
Our sophisticated key tracking system drastically reduces the chances of misplacement, safeguarding both time and resources.
Real-Time
Access Control
Benefit from live monitoring of key usage, coupled with the ability to instantly adjust access permissions, ensuring an optimal level of security.
Frictionless Property
Viewings
Our key management system accelerates property viewings and transactions, driving efficiency to the forefront of your operations.
Explore Our Workflow for Real Estate Key Management
Minimal training ensures staff and client adoption
Enter a unique PIN code
Search for the desired property key
Bin opens to reveal the requested key
"I looked into several vendors, but Keycafe was the obvious and best choice among the rest. It's been incredible, and I can't wait to have more installed for our agents to use."
M-Series
SmartBox Modular Key Control
Wall mounted and 4 inches off the wall means it's not much bigger than a picture frame.
Cloud-Enabled Key Management for Real Estate Companies
Cloud-Based Accessibility
Experience the convenience of cloud-based control with our innovative software, enhanced with open API for integrations with your existing tech stack.
Real-Time Tracking & Monitoring
Get instant updates on key locations and statuses, strengthening both security and operational efficiency.
Controlled Access for Users
Effortlessly set and adjust permissions, ensuring that only the right staff, clients, or contractors have access to properties at the right time.
Detailed Reporting & Analytics
Delve into detailed reports that look at key usage patterns, security metrics, and more, empowering you to make informed decisions.
Realtors Love Keycafe
"Keycafe is the ideal solution for our company, allowing us to optimize the experience for our customers and the internal organization of our team. Its installation has given us confidence, productivity and serenity."
"Keycafe has helped us during the COVID pandemic to be able to continue working and let people view properties they are interested in renting. Keycafe has been one of the best decisions our company has made."
Elevate Your Real Estate Key Control System
Step into the next generation of key management, meticulously crafted for the real estate space. With features like instantaneous tracking, cloud connectivity, and tailored user controls, Keycafe is more than a supplemental system; it becomes an integral ally in your real estate operations. 
Don't be constrained by traditional key management practices. Reserve a Keycafe demo now and steer your real estate firm toward a new chapter of unmatched efficiency and robust security.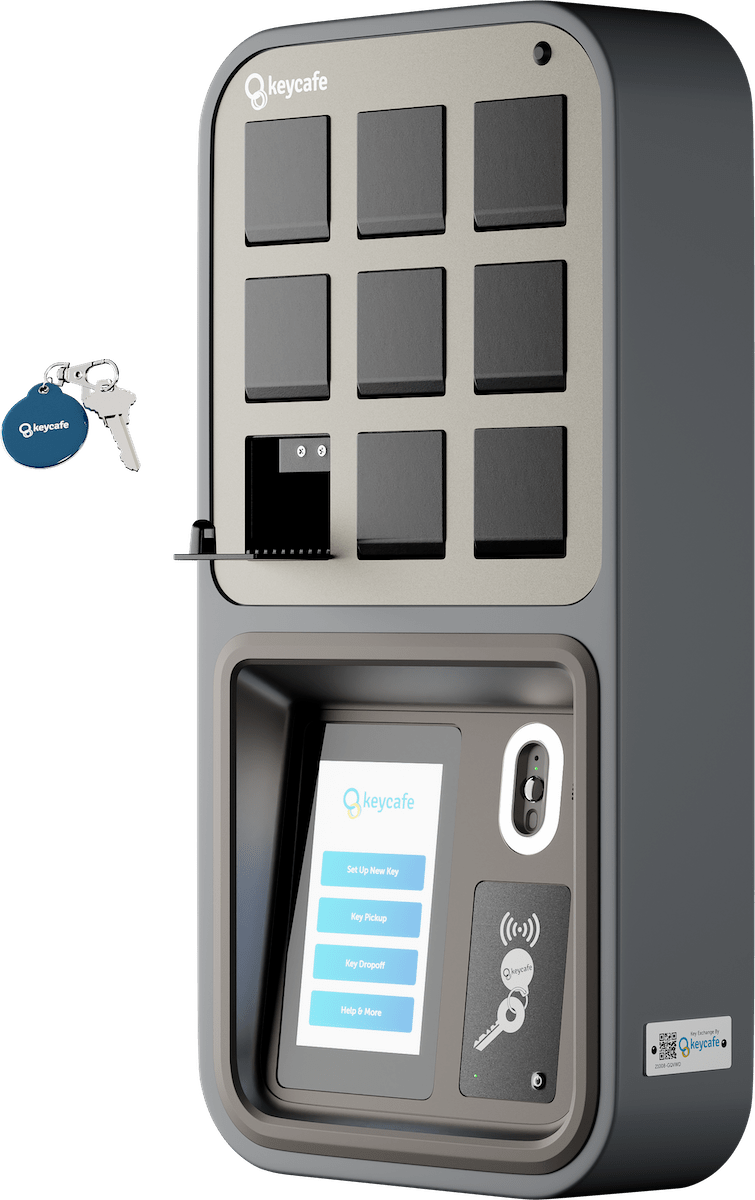 Frequently Asked Questions (FAQs)
Can I integrate Keycafe with my current real estate software tools?

Certainly! Keycafe is engineered for smooth integration with a wide range of real estate management software solutions. Our open API involves simple commands, and our world-class support team is available to answer any questions.
Is Keycafe scalable for large real estate firms with several branches?

Absolutely. Keycafe's system is designed to be scalable, ensuring it meets the requirements of both small agencies and large enterprises with multiple locations. Our hardware can add key storage capacity as needed, and our software can be configured for multi-office management.
How secure is the Keycafe system for property key management?

Keycafe prioritizes security. With features like real-time monitoring and cloud-based access control, you can be assured of top-tier security for your property keys. Read more about our security architecture.
Do I need to be at the office to check on a key's status?

No! With Keycafe's cloud-based system, you can monitor key access from anywhere with our mobile app, ensuring you're always in the loop regarding property accesses. 

For more in-depth details or specific questions, feel free to contact us or explore our website. We're committed to enhancing your real estate key management experience.