Challenge
The Hôtel les Pieux, located in the town of the same name in the heart of the Cotentin Peninsula of France, regularly welcomes new guests looking to explore the region like a local. It is the ideal place to recharge your batteries before setting off on an adventure in one of the most beautiful regions of France, between land and sea.
Key management for the rooms involved several challenges for the hotel staff. The Hôtel les Pieux's team of four experienced more and more difficulty keeping up with growing demand for after hours check-in. This was resulting in significant additional costs and inconvenience for their staff.
The team decided to see if there was a better solution available to boutique hotels for guest check-ins.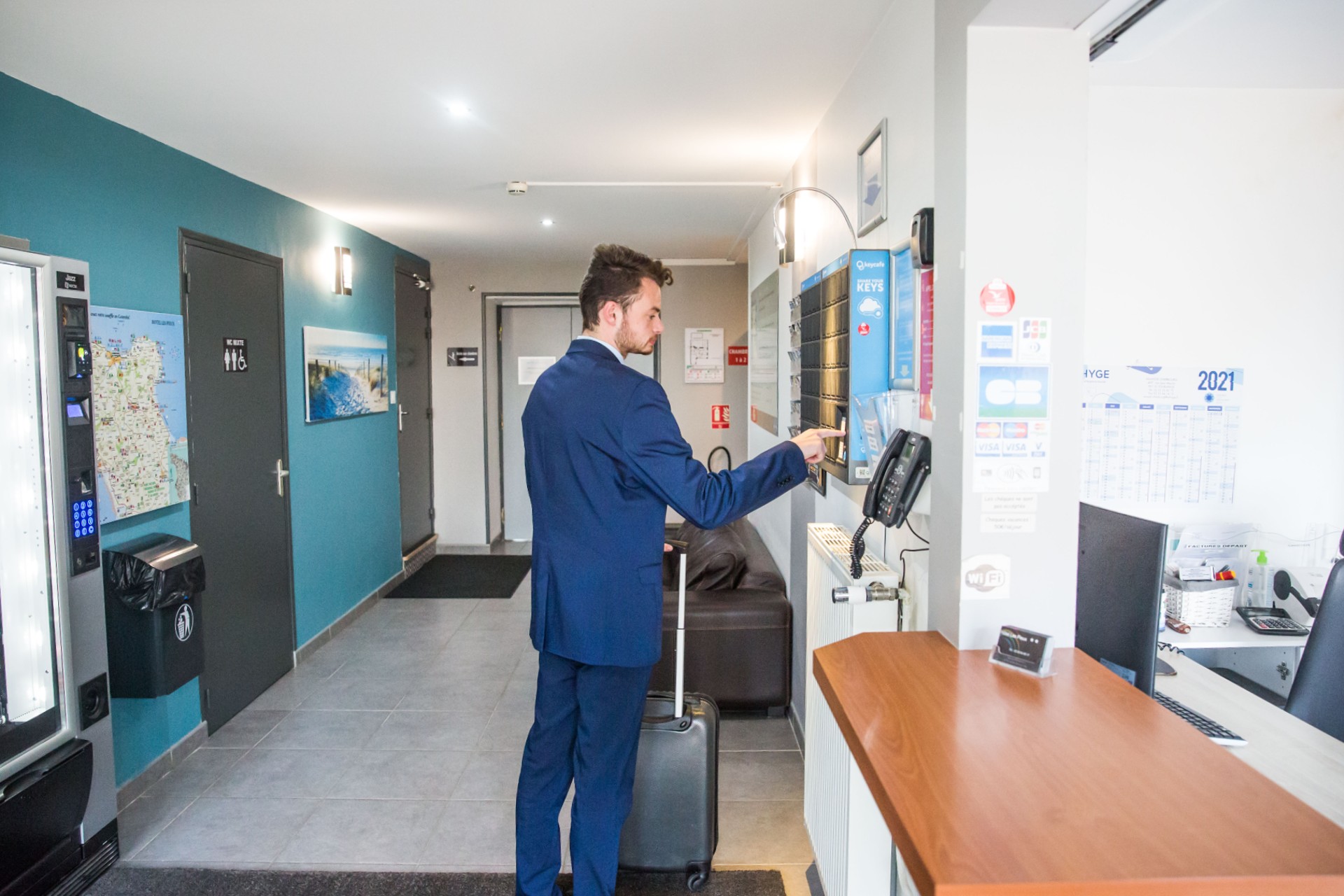 Solution
After considering several solutions (such as changing all existing door locks into electronic locks, which proved to be prohibitively expensive), The Hôtel les Pieux discovered the existence of Keycafe. The team was immediately captivated by Keycafe's key management system, noting that the system enabled the hotel to provide the same experience as electronic locks, but without having to replace any hardware. They could be up and running within a few hours.
Guests simply receive their code on their mobile phone once the reservation has been made, which allows them to access their key at the Keycafe SmartBox upon arrival at the hotel. Similarly, when guests are ready to check out they can return their keys to the SmartBox in seconds. Staff can remotely monitor arrivals and departures in real-time, as they receive notifications each time a key is picked up or dropped off.
In addition to key access for guests, the staff extended their use of the Keycafe system to simplify the management of emergency keys by storing them in the SmartBox.

Result
Within 2 weeks the staff were completely hooked on the Keycafe key management system. Guests can now collect their room key themselves at any time of the day or night, without any intervention from staff members. With around twenty customers a day, check-in and check-out operations are now much more fluid and staff can focus their efforts on other priorities.
Gone are the problems with managing reception shifts at night, as the Keycafe SmartBox is now in place and ready to receive guests at any time.