Challenge
Small Town Hospitality's four properties, the Bayview, Nomad, River Hills, and Benson Motels, combine retro charm with modern amenities and offer idyllic options for weekend getaways and family vacations.
During the pandemic, however, Small Town Hospitality was forced to make some drastic changes since they could no longer have a staffed front desk. At first, they created a completely contactless check-in system by having their housekeeping team leave keys for guests in their rooms and give them remote access on arrival. The system worked, but it was labor-intensive and required a member of the housekeeping team to be on call or on-site to open the doors for guests.
The company needed a key access solution that was contactless and convenient for guests and staff alike.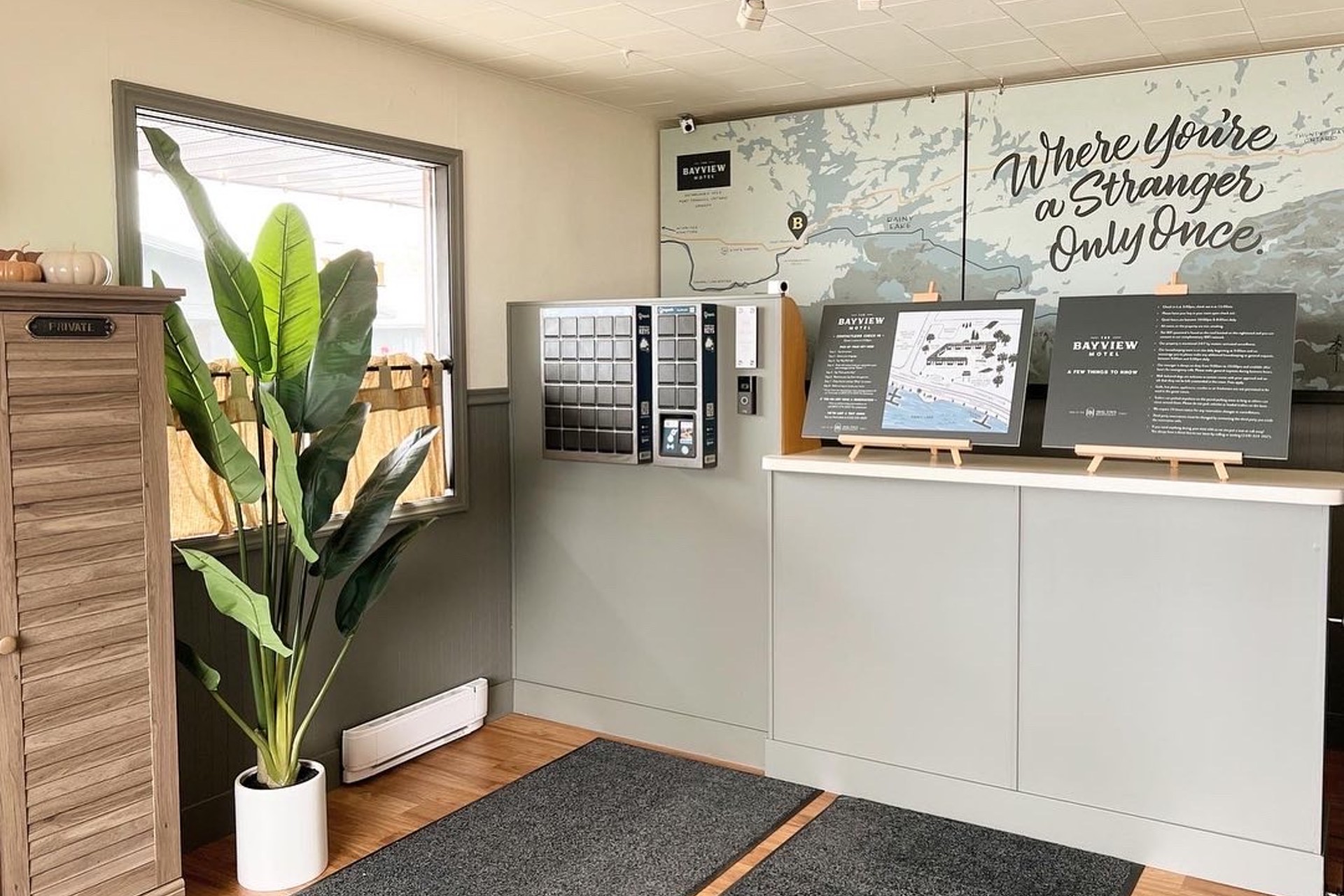 Solution
After an exploratory call, Small Town Hospitality was impressed with Keycafe's technology and decided that it was the perfect fit for its key access needs. Once the first SmartBox was installed, Small Town Hospitality was able to move from controlling door access to controlling key access.
The SmartBox lets guests access their keys at their convenience, so they can arrive at any time and get into their room within minutes. Before arrival, each guest is sent a code via text message with instructions. When they arrive in the self-serve lobby of the property, they enter their code into the SmartBox and retrieve their key. On checking out, guests can leave the key and fob in their room for housekeeping to collect and scan back into the SmartBox before the next check-in at 3 pm.

Result
Keycafe produced great results right out of the gate. "Most guests find it easy and even fun to use," says company owner Jamie Pryde. "The [Small Town Hospitality] team loves Keycafe. It's easy to learn, and they love that the keys are tracked, so we can trace a key if it's not returned."
Keycafe automates the sometimes lengthy and labor-intensive task of checking in and making guests feel that their room is secure upon arrival. It has also saved the Small Town Hospitality team time and the company money by controlling access to keys without direct supervision at each property.
Small Town Hospitality currently has eight SmartBoxes, two at each of their four properties. They plan to add two or three more to their fifth property soon and are looking into integrating the system with a guest communication software for more streamlined and personalized communication.
"We've centralized our front desk as a 'Virtual Front Desk,'" says Pryde, who credits Keycafe for helping them put the guest first.