Challenge
Opened in the summer of 2019, Garden Terrace Ginza East stands as a testament to modern luxury and is a short 5-minute stroll from Tsukiji Station. Adjacent to the iconic Ginza district, Tsukiji has a rich history, having been a hub for government offices since the Meiji era (late 1800's). Moreover, it's home to a vibrant fish market, a crucial source of sushi ingredients for the entire Tokyo metropolitan region.
With opulent floor plans and each floor dedicated to a single unit, Garden Terrace is an ideal choice for both business travelers and tourists looking for unparalleled privacy and comfort. A significant portion of the guests, primarily visiting for business, stay anywhere from a month to over half a year, with international guests making up more than 90% of the property's clientele.
WACLASS began a search for a smooth check-in solution for guests that did not require staff to be on-site, but stayed consistent with its luxury positioning in the market. Ms. Jun Liu, part of the property's management team, expressed, "We felt that the analog key lockboxes on the market were not safe enough, and chose Keycafe because of its high degree of security." This highlighted the importance of having a safe and straightforward key exchange process for a rental accommodation, especially for self check-in and check-out operations.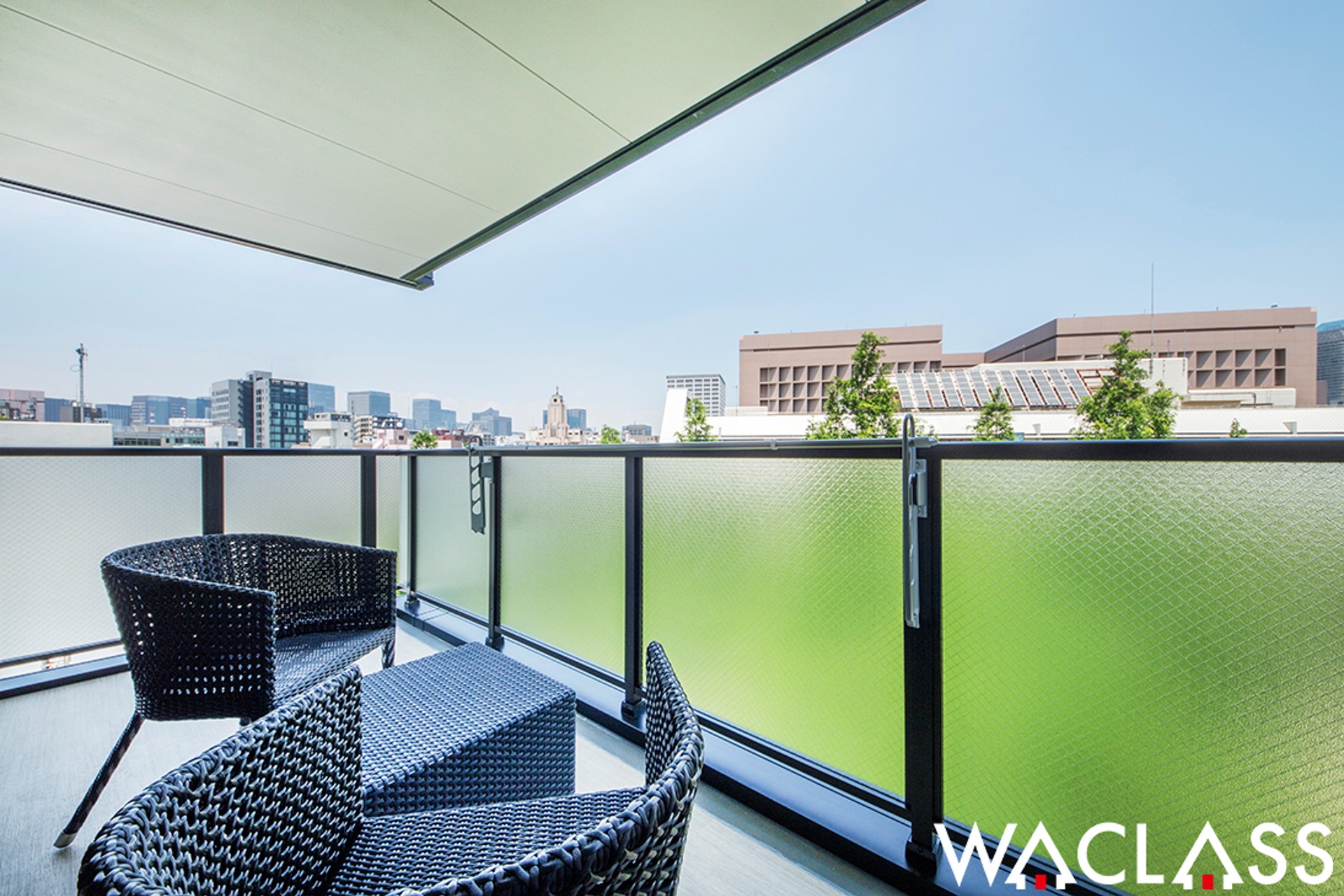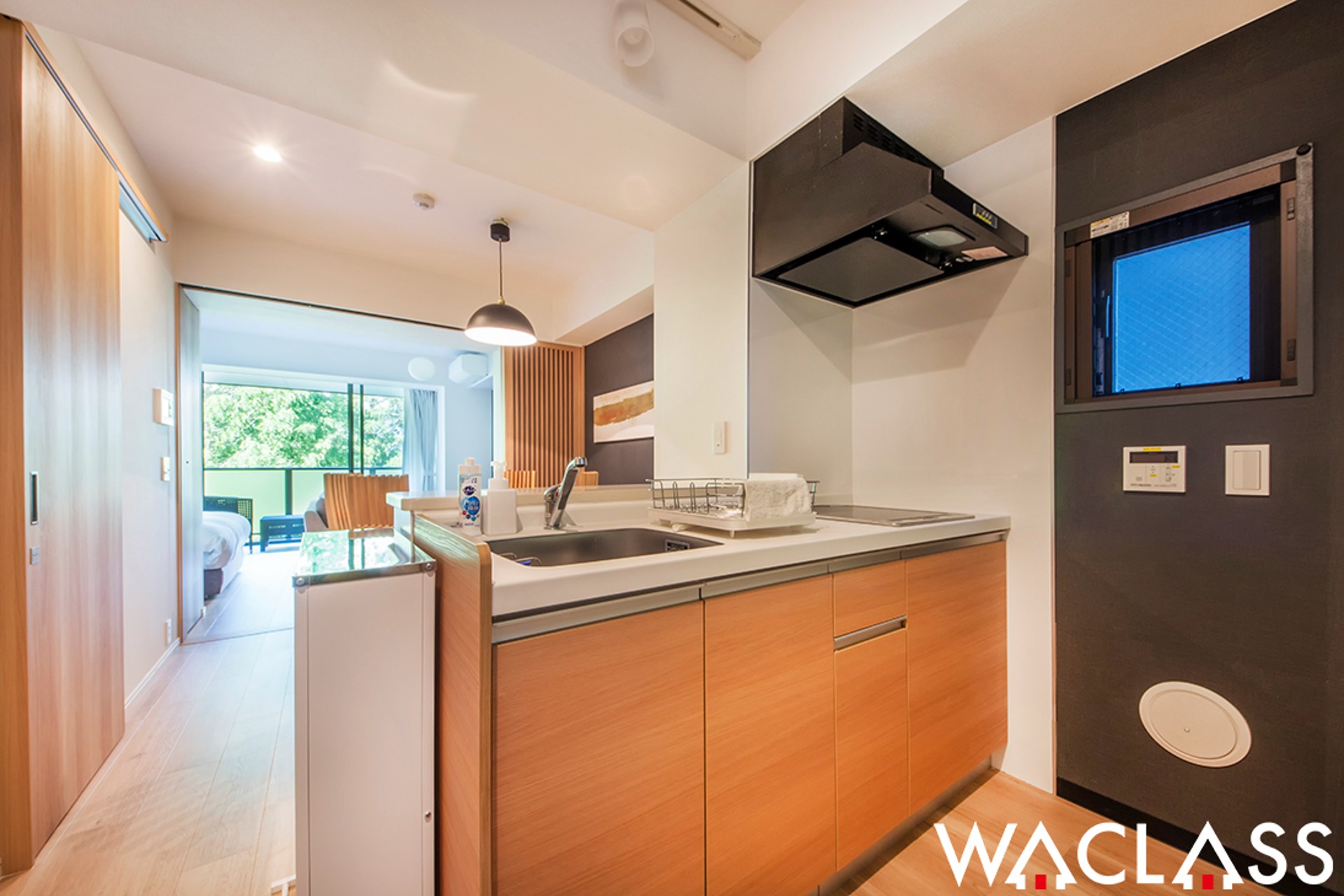 Solution
The team at WACLASS Japan connected with Keycafe and conveyed how their SmartBox has been instrumental in their success: "We've created access to the relevant keys for all guests staying, as well as for visitors, cleaning staff, and security contractors. When any key is picked up or dropped off, we get notified in real time. A convenient aspect for operations management is scheduling cleaning times by setting when the cleaners can access keys. In regards to security measures, security contractors receive access rights for emergency keys, making it safer than placing a key in a lockbox outdoors."
"Because Keycafe also has an app, you can check the key status remotely, set access rights, open a specific bin, and respond quickly in an emergency. At Garden Terrace Ginza East you cannot take the elevator without a key, so for residents who do not have a key on hand, we can remotely provide access to a spare key in the Keycafe SmartBox. The service is easy to use overall."

Result
The integration of the Keycafe SmartBox has not only enhanced security, but also elevated the guest experience of Garden Terrace with efficiency and convenience. The WACLASS team expressed their satisfaction with Keycafe: "With its stylish appearance, it gives a luxurious feel to the accommodation experience. Simple to use and multilingual, it is easy for foreigners to use without any miscommunication or problems. It's also great that I can specify a scheduled period of key access rights, making it convenient for late check-in and early check-out customers. You can also see when a guest has picked up or dropped off their key immediately."
Overall, Garden Terrace Ginza East now has a simpler and more flexible key access workflow for both staff and guests. Guests can arrive and leave at any time, regardless of whether or not staff are on-site, and administration between cleaners, security, and general key management is as easy as opening the Keycafe app anywhere, anytime.