Challenge
Operated by Social Welfare Corporation Nagatanagasaki, Kindergarten Sumire is a preschool and after-school program focused on emotional development for children aged 0-5. The company prides itself as the second home for young children, providing lessons on English speaking/hearing, nutrition through cooking lessons, Eisar lessons (traditional dance from the Okinawa islands), and art curriculums. Kindergarten Sumire places working parents first, always striving to benefit the parents while providing educational services to the children.
At the kindergarten, the operational focus is on improving efficiency and security through information and communications technology. To achieve this, each staff member is provided with an iPad to perform various tasks. Keycafe was initially introduced to facilitate key exchanges among early shift/late shift teachers, and to implement accountability for the usage of keys for sensitive areas and vehicles.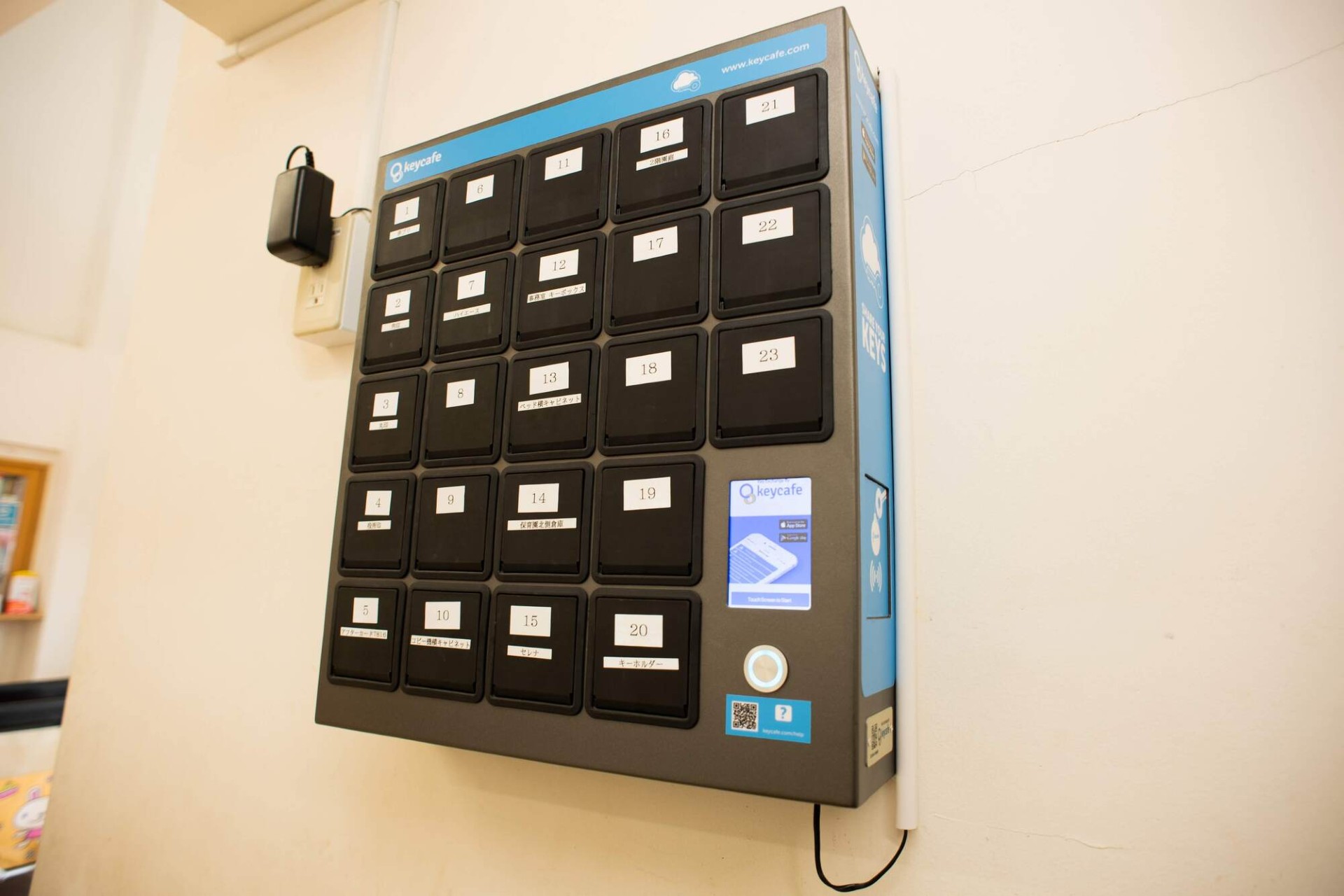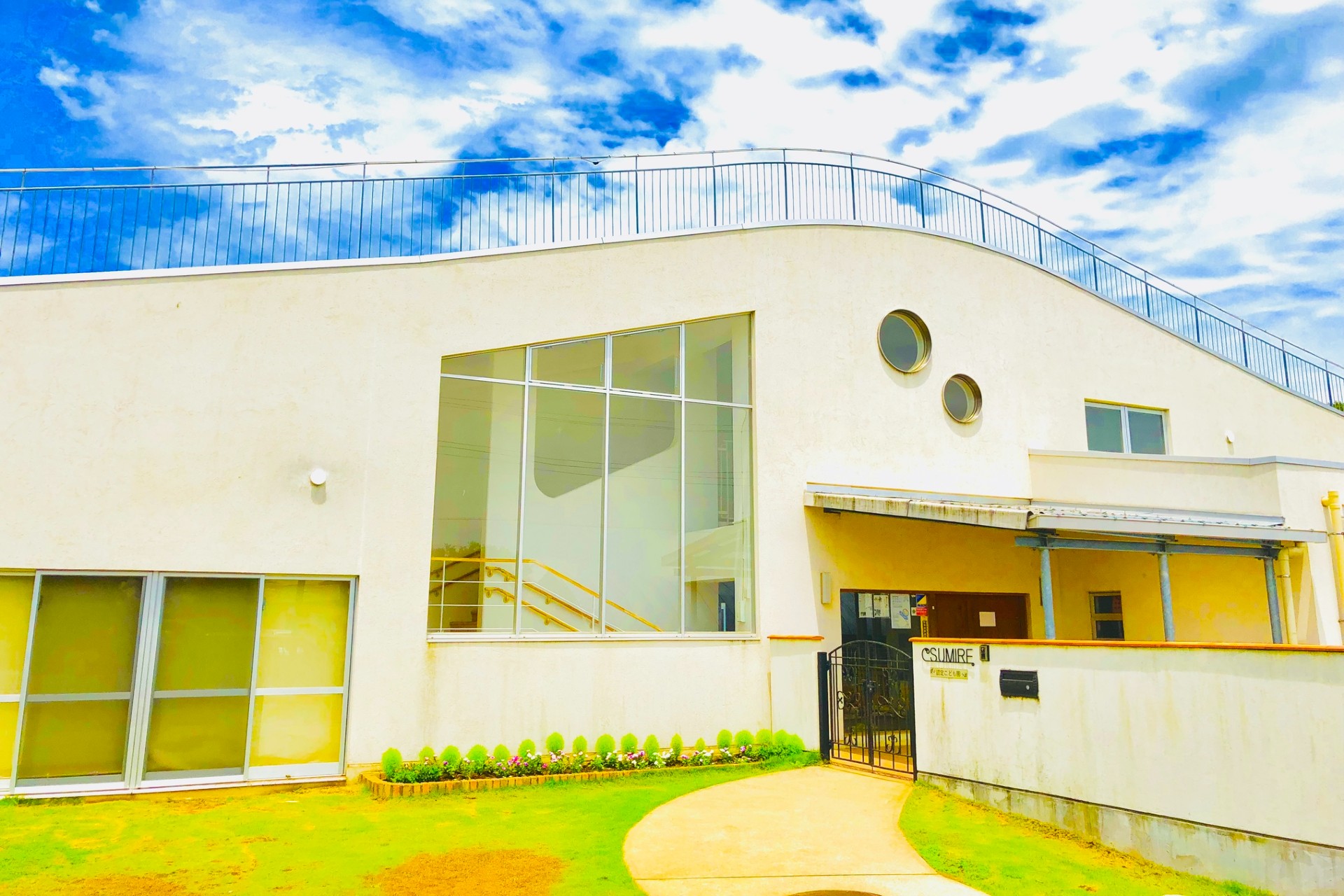 Solution
Keys for entrance doors, security locks, vehicles, and a warehouse are all stored in Kindergarten Sumire's SmartBox. All staff are registered with their own Keycafe account, and access to groups of keys are set according to staff seniority and responsibilities. For example, only drivers and other staff that periodically need to drive have permission for vehicle keys, preventing unauthorized access to school buses and other vehicles. In the same way, keys to sensitive areas of the campus are only accessible to authorized staff with the required clearance.
Staff use the Keycafe app on their iPads to initiate key pickups and dropoffs at the SmartBox, and to check on any key's live status. This allows them to see whether a key is available or in use before attempting to pick up a key. Keycafe also provides logs showing who last used a key and at what time, so misplaced keys can always be tracked down.
Prior to implementing Keycafe, Kindergarten Sumire centralized notifications from various softwares into Slack, so naturally they used Keycafe's simple API to integrate key management notifications the same way. This enabled the whole team to always have the latest information on any key's location or status.

Result
Since the implementation of Keycafe, Kindergarten Sumire has experienced significant improvements in key management efficiency. With the Keycafe SmartBox and app on their iPads, staff members can quickly access the keys they need, eliminating wasted time searching for misplaced keys. The transparent management system, with real-time tracking and user logs, has created a culture of accountability among staff members, which has resulted in fewer lost or misplaced keys and increased overall operational efficiency. Access to the school's sensitive areas and vehicles are now strictly limited to authorized personnel, reducing risks associated with unauthorized usage.
Integration of Keycafe's API with the school's Slack communication platform has facilitated seamless coordination among the team. Any movement of keys is instantly communicated to the whole team, further enhancing the accountability of each member. This system also enables rapid response in cases of emergencies or unusual key activity, which contributes to the kindergarten's overall security and efficient operation. With Keycafe, Kindergarten Sumire has achieved its goal of leveraging technology to boost both efficiency and security in their operations, providing more reassurance for staff and parents alike.
"In addition to day to day key pickups and dropoffs, key access creation and termination when staff left or joined became much smoother. This was an unexpected bonus," said Mr. Momoo, Managing Director of the kindergarten.